Hits: 19217
Rating:

( 16 Ratings )
Page 4 of 7
DIGI+ VRM Settings Ryzen 1600X.
The X370 offers much more in the BIOS for overclocking, a greater range of settings then a B350 board as well as a better VRM. A better VRM translates into a more stable power supply, fewer fluctuations resulting in great stability. 
These settings are the best for my chip, especially the Line Calibration settings vary from chip to chip if you are close to stable make changes here.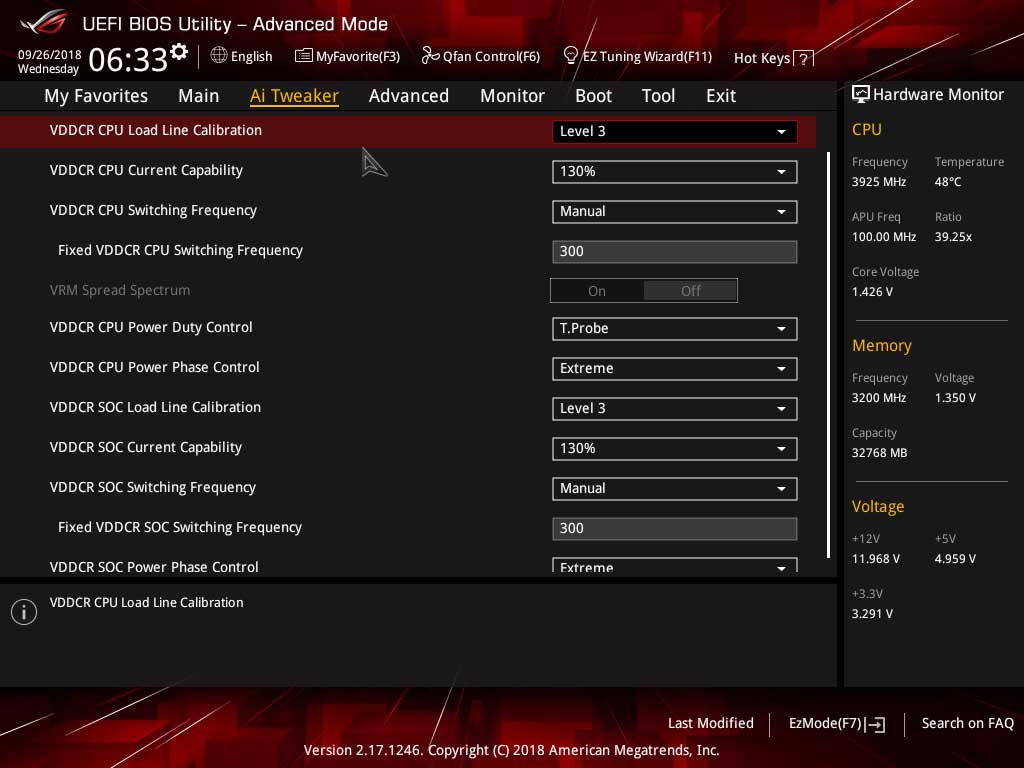 ---