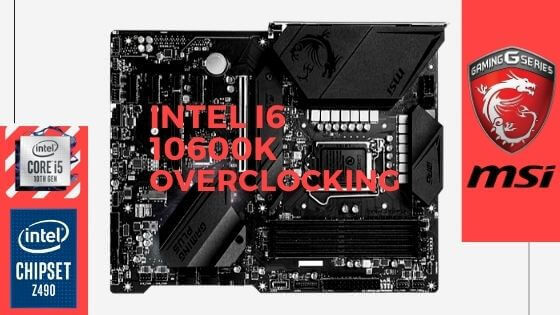 Hits: 113524
Rating:

( 17 Ratings )
Page 2 of 7
My Rig:
CPU: i5 10600K
Cooling: Corsair H150i Pro AIO.
Motherboard: MSI MPG Z490 Gaming Plus.
G.Skill TridentZ 16GB 3600 @ 4000C15.
GPU: MSI GTX 770(for display).
PSU: Corsair RM 850 Watt.
SSD: Kingston, 120GB.
Testbench: Lian Li PitStop T60
This is just a testbench setup for overclocking nothing really fancy. Both the CPU and RAM were overclocked but tested separately and then stress tested with all overclocks applied. Several validations can be found below under the 10600K Curve section. Take into consideration that most 10600K will run 5.0Ghz with normal voltages. Using the Silicone Lottery stats the early released chips of the i5 have a hard time hitting 5.0Ghz. But as the manufacturing process matures more 10600Ks will hit 5.0 or higher more easily. The earlier version had a binn of 23% of hitting 5.0Ghz -1 AVX with 1.30vcore. In this guide, the highest overclock is 5.2Ghz with -1 AVX @ 1.345vcore. Paired with an F4-3600C15D-GTZ memory kit overclocked to 4000C15.
---