Hits: 19465
Rating:

( 2 Ratings )
Article Index
Page 2 of 3
And of course, when you like games you have a gaming rig the specs are below if you ever wonder what hardware I use. My second rig is mostly for work but also doubles as a NAS/Capture rig. 
My Rigs:
Case: Lian Li PC-O11 Dynamic.
Motherboard: Asus ROG Maximus XI Hero.
CPU: Intel i7 8086K.
GPU: ASUS ROG Strix 1080ti.
RAM: Corsair Dominator Platinum 32GB @ 4266MHz.
AIO: ASUS ROG Ryujin 360.
PSU: Corsair RMx 850 Gold + CableMod Classic ModMesh RMx Black/Red.
Mouse: Roccat Kone AIMO.
Keyboard: Roccat Vulcan 120 AIMO.
Screens: Acer Predator 1440p @ 144hz.
Mousepad: Corsair RGB Polaris.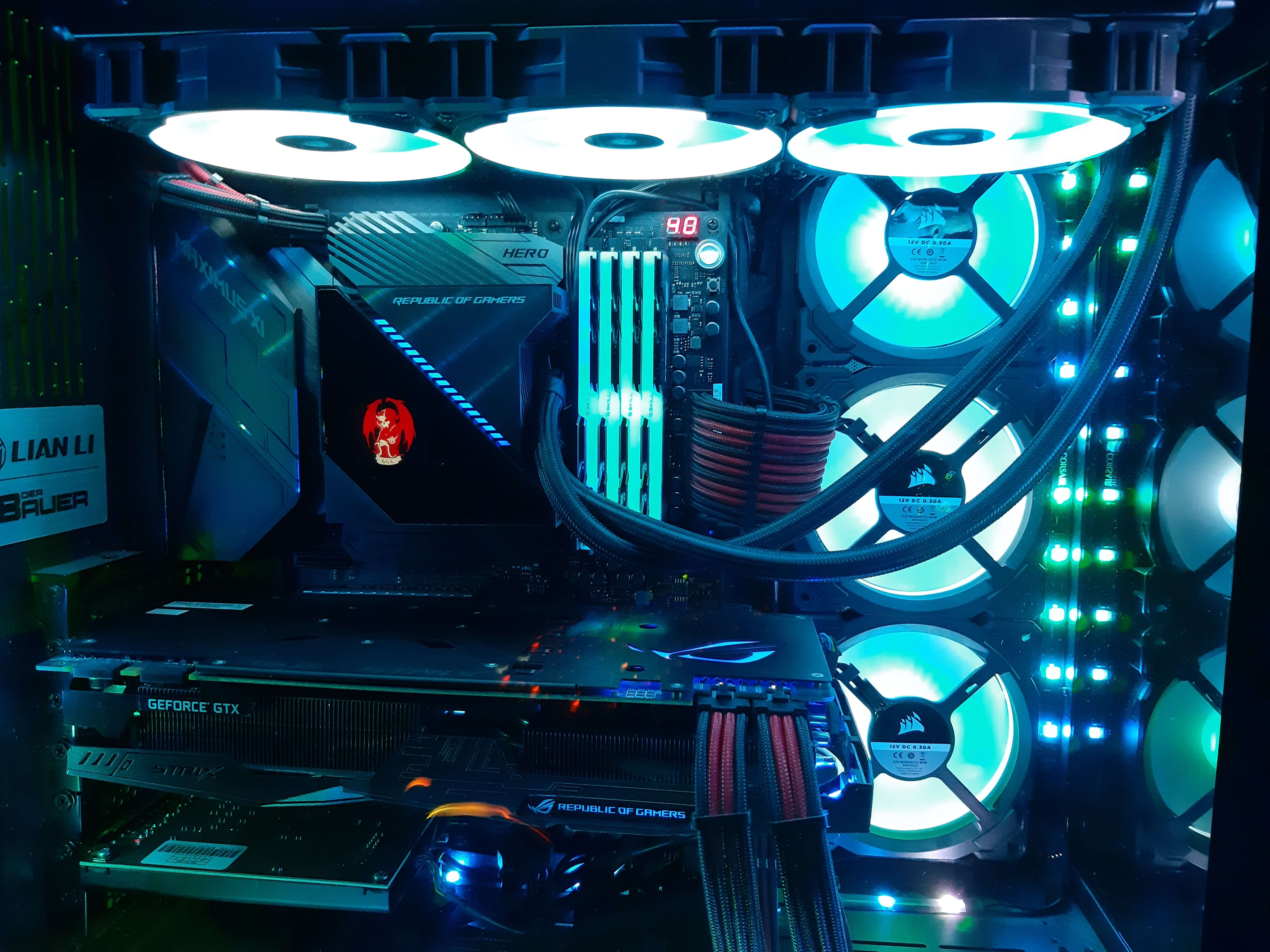 Case: Phanteks Enthoo Luxe.
Motherboard: ASUS ROG Strix 370-F.
CPU: AMD Ryzen 5 1600X @ 3.9Ghz.
GPU: ASUS ROG Strix RX 570.
RAM: Corsair DDR4 16GB @ 3200Mhz.
Cooler: Gelid Phantom Black.
PSU: EVGA SuperNova 750 G3 + CableMod Basic ModMesh Carbon.
Mouse: Roccat Kone XTD.
Keyboard: Roccat Isku FX White.
Screen: Iiyama Prolite E2473HDS.

---